Employee profile
Elisabeth Grüner Petersen
Elisabeth strives to create the best interaction between employees and managers.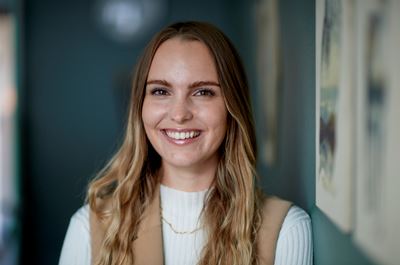 For Elisabeth, relations and good leadership are factors she brings with her into every project. She is a skilled project manager who professionally deals with the relationships and human aspects of change management and organizational development.
Helping leaders become good leaders for their employees and their organization and advising leaders to solve the right problems, is what drives Elisabeth. This is precisely why it is important for her to be curious and dare to ask the difficult questions.
Elisabeth is passionate about creating good working environments – both in Mobilize and with customers. She is the world champion in listening and putting things in perspective – a competence and skill she uses as a volunteer in the organization Headspace, where she is a conversation partner for vulnerable children and young adults.
Furthermore, Elisabeth has a master's degree (psych.) from Copenhagen Business School and is particularly interested in the relationships developed in organizations.